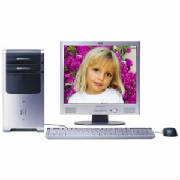 Latest Model HP Desktop PC, Intel Core i3 540 3.06GHz processor, 2GB DDR3, 250GB HDD, DVDRW, Windows 7 Professional,

PRODUCT#0050807
Regular Price $799.99, SALE Price $699.99, Sales Tax $57.75, Shipping & Handling $100.00, Total: $857.74 USD each. To Order/Buy Online NOW click on "Add to cart" image here! For More Info click here HP Desktop PC computer Product Page
Total: $631.24 Thanks for Your Shopping here!Safest and 100% Secure Shopping Guaranteed! We donít see or collect Your Info! No accounts to register and sign in! Submited form info is forwarded straight to Your Bank! We receive as feedback from Bank only Your Name, Product Name, Quantity, Amount of Money paid!



Copyright © 2001 #1 Best Price Electronics
All rights reserved.
Website Design by STREAM INFORMATION BROKERS