Thanks for Shopping at #1 Best Price Electronics!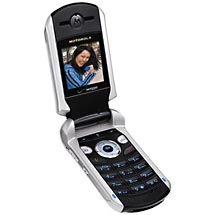 Talk, shoot and send. The V276 has an integrated camera, so when words just won't do, snap a photo and send it effortlessly. Easy to personalize and loaded with features, the V276 works with the Verizon Wireless INpulse™ pay-as-you-go service to help you conveniently manage cell phone costs.

Get It NowSM feature allows you to download the latest games and ringtones
GPS capable for E911 emergency location
Mobile WebSM capable
Integrated, easy-to-use camera with 300K pixel resolution and Flash
PIX Messaging capable
5 VibraCall vibrating alerts
Retractable antenna
Integrated speakerphone
TTY compatible
Text messaging capable
Voice dialing for hands-free convenience
500 phone book entries
Tri-Mode
Sleek, stylish look
Simple self-activation
Instructions for activating the phone are included in the package
This phone can only be activated on Verizon Wireless prepay service during the first six months after activation and cannot be used with any other carrier's wireless service

Quantity Limits & Dealer Sales



WALMART.COM reserves the right, at our sole discretion, to limit the quantity of items purchased to 3 units per person, per household, and per order. These restrictions may be applicable to orders placed by the same Wal-Mart account, the same credit card, and also to orders that use the same billing and/or shipping address. We will provide notification to the customer should such limits be applied. WALMART.COM also reserves the right, at our sole discretion, to prohibit sales to dealers.

Important information: cell phones identified as operable within your selected ZIP code are dependent on your service provider's coverage area. Be sure to check with your service provider to confirm their range of coverage. Wal-Mart cannot guarantee a phone's operability in a wireless coverage area.
Model No.:
Motorola 276
Shipping Weight (in pounds):

1.25

BONUS $10 of account credit when you activate
Battery Charger
Lithium-Ion Battery
User Manual
Quick Reference Guide
Welcome CD
Quick Start Guide
INpulse Setup Guide

PRODUCT#

Regular Price$119.99

SALE Price$99.99

Sales Tax$

Shipping & Handling$

Total: $



Copyright © 2001 #1 Best Price Electronics
All rights reserved.
Website Design by STREAM INFORMATION BROKERS