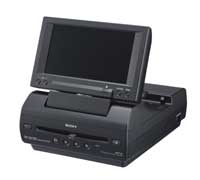 This in-dash navigation system helps you arrive at your destination without going through the hassle of reading and folding maps. You can also watch DVDs or jam to CDs, radio or Satellite Radio (tuner, antenna and subscription required).All-in-one GPS navigation system, CD player, XM and Sirius ready receiver, AM/FM radio and vehicle performance display.6.1" touch-screen monitor with 16:9 viewing aspect ratio, 1440 x 234 resolution, antiglare screen coating, 5 picture adjustment modes, 5 display modes and intelligent dimmer control.Plays DVD, DVD-R, DVD-RW, CD, CD-R, CD-RW, MP3, WMA, ACC and DivX formats; supports ID3 tag information.

PRODUCT#0050991 Regular Price $1199.99
SALE Price $999.99
Sales Tax$82.50
Shipping & Handling$80
Total: $1162.49USD
Safest and 100% Secure Shopping Guaranteed! We donít see or collect Your Info! No accounts to register and sign in! Submited form info is forwarded straight to Your Bank! We receive as feedback from Bank only Your Name, Product Name, Quantity, Amount of Money paid!



Copyright © 2001 STREAM INFORMATION BROKERS
All rights reserved.
Website Design by STREAM INFORMATION BROKERS